Since Central Florida is known as a hub for theme parks and man-made attractions, it's not uncommon for Orlando to welcome more than 50 million visitors in a year. But the area's natural beauty and tropical landscape are what truly make it a top spot to call home or invest in a vacation property. If you want to invest in Orlando or Winter Park real estate but are wondering what it's like to live in the area, keep reading for everything you need to know about the Central Florida lifestyle.
Living in Central Florida
Central Florida is more than a vacation spot for those visiting the area's world-class attractions. It's the lush, tropical heart of the Sunshine State with stunning luxury homes and a laid-back pace of life. Orlando houses for sale have access to more than 100 lakes and are only an hour from the east coast. As many of the area's most high-end homes also come equipped with waterfront property or private pools, Central Florida invites its residents to spend as much time on the water as they can. It helps that the region enjoys more than 236 days of sunshine per year.

With all that sunshine, summers in Central Florida are hot and humid, with average highs in the upper 90s. The rainy season, between June and August, brings in more than 20 inches of rain as daily thunderstorms keep the local flora green and growing. A reprieve does come during the winter months, though, with temperatures staying closer to the 50s and 60s from November to March. Central Floridians know how to make the most of the sunny days and navigate their way through the storms.
Home amenities
Luxury homes in Florida come in a wide variety of styles, from modern, multi-story mansions to sweeping Mediterranean estates. Many are built and landscaped to reflect Florida's natural beauty, with towering palms in the front yard or an infinity pool beside the back patio. They're also built to withstand the strong sun, regular rainstorms, and seasonal hurricanes.

Some of the features that are most popular with buyers looking at Orlando houses for sale include an in-home office, waterfront access, and a deck. Part of living the luxury lifestyle in Central Florida is enjoying the peace and privacy of outdoor space that's all your own. Winter Park real estate that sits on Lake Maitland or Lake Virginia is some of the nicest on the market, with sweeping grounds that give residents a feeling of living in their very own lakeside resort. Of course, no home in Central Florida would be complete without hurricane shutters or central air conditioning, two other amenities that are must-haves in any luxury Florida home.
Restaurants and cafes
Central Florida spans more than 4,000 square miles, making it the seventh-largest metropolitan area in the Southeast. That means there's no limit to the number of fantastic culinary experiences to try. Winter Park real estate, in particular, sits close to some of the most upscale restaurants and cafes in Central Florida. Winter Park's Park Avenue neighborhood is lined with great spots like
Barnie's Coffee & Tea
or
Briarpatch
— just be sure to get to Briarpatch early to snag a table. The
Hillstone Restaurant
on Orlando Avenue is a high-end spot for American fare in Winter Park, or, for great Italian food,
Rocco's Italian Grille & Bar
is further up the street.
Downtown Orlando has the
DoveCote
restaurant, a delicate French brasserie with a bar, coffee shop, and patio. Or, for a classy evening of jazz music and cocktails,
the Boheme
is housed within the Grand Bohemian Hotel on Orange Avenue.
Shopping in Central Florida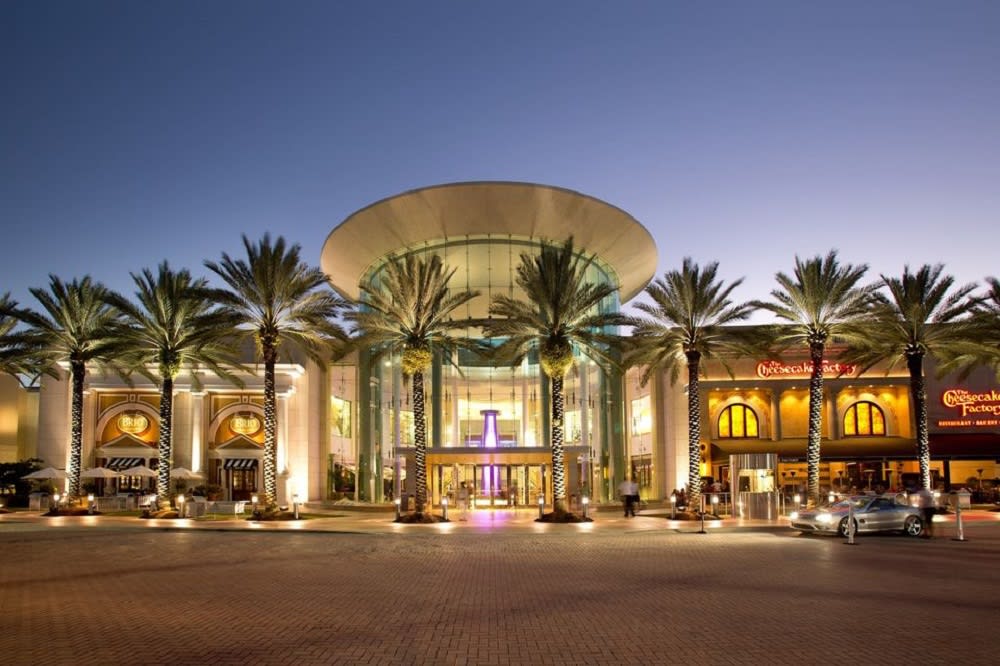 The best mall for shopping in Central Florida is a tie between the
Florida Mall
, with stores ranging from Apple to Zara, and the
Mall at Millenia
, where you'll find classic southern boutiques like Lilly Pulitzer as well as Tiffany's, Armani Exchange, and Versace. There are also multiple
outlets on International Drive
that feature more than 170 stores and restaurants to choose from. Other sweet boutiques can be found all around Central Florida, from the
Etoile Boutique
in Orlando to the
Frank
boutique in Winter Park.
Outdoor activities & family-friendly fun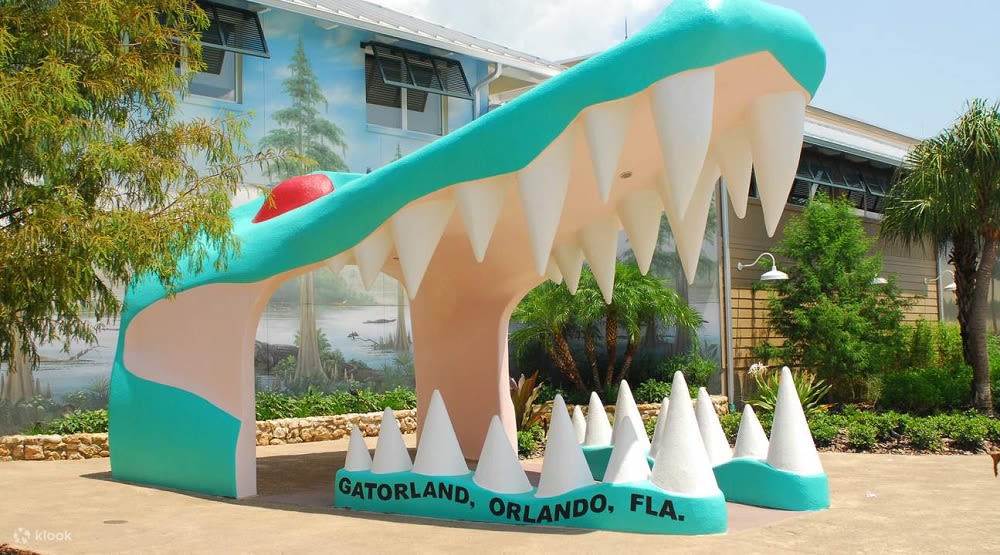 Photo courtesy of Klook
Central Florida has so much to do both indoors and out. Of course, the theme parks are a big perk of living in the area, whether you're a die-hard Disney fan or prefer to swap stories with superheroes at Universal Studios. Residents of Central Florida even get a discount on admission. But
Gatorland
is an attraction unique to Central Florida that allows families to get up close to alligators, snakes, and other native Florida species. It's a great place to take young kids and learn more about natural Florida ecosystems. If you want a true Florida wildlife experience, you can also head over to Blue Springs State Park to watch the manatees frolic. Or, take a drive to Crystal River in the fall or winter to get in the water with them.

Another key aspect of living in Central Florida is enjoying the sand and surf. Orlando houses for sale are about an hour from beaches like New Smyrna and Cocoa, and the trip is worth it every time. Being part of the Central Florida community means you don't have to take a vacation to catch a sunrise at the coast — you can see one whenever you like.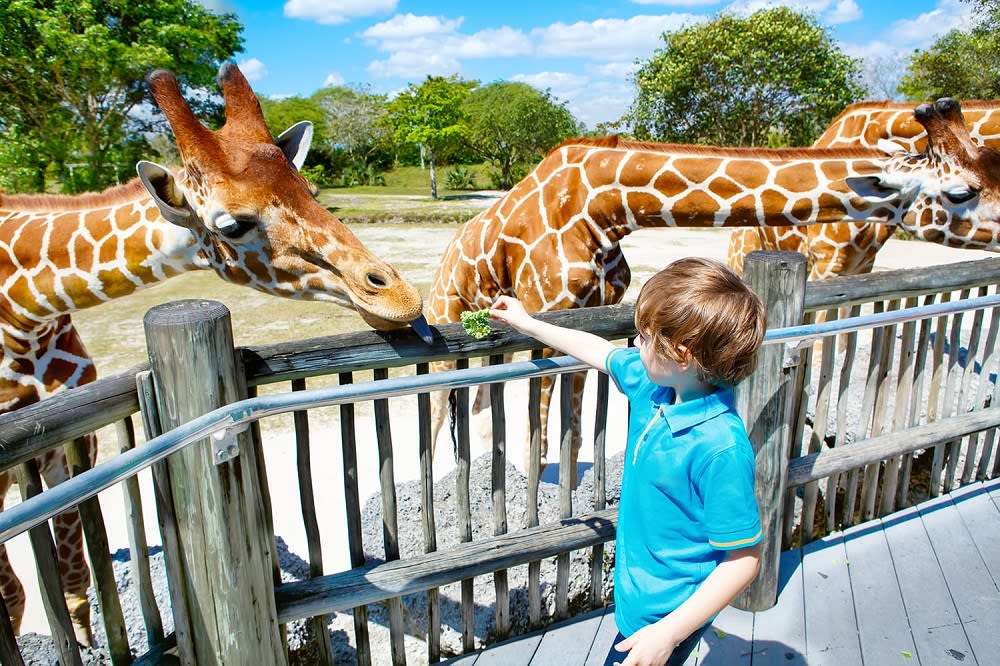 Photo courtesy of Road Affair
For kids, there are dozens of natural springs, lakes, and parks to enjoy in Central Florida, including Orlando's iconic 23-acre Lake Eola Park, where kids can feed the local swans and even take a ride in a swan-shaped paddleboat. Or they can explore the more than 115 acres of wildlife habitats at the
Central Florida Zoo
. For an afternoon of indoor fun, the
Orlando Science Center
has hands-on exhibits that teach kids about nature, space, physics, and more.
Looking to buy or sell Winter Park real estate?
Central Florida promotes a relaxed pace of life that's centered around its stunning tropical environment. From lounging on a private waterfront estate in Winter Park to taking the family for an airboat ride through the swamp, Central Florida has a wide gamut of experiences to take advantage of. When you're ready to find the perfect piece of Central Florida real estate, hire an agent with a strong connection to the area. Claire Sullivan has been servicing the Central Florida community since 2005 and works tirelessly for her clients. To find your next dream home in Central Florida,
contact Claire Sullivan today
.